Guardamar del Segura is an ideal location for nature lovers.
The beautiful beaches, clear sea, salt lakes, dunes and pine forests provide a beautiful landscape.
At the mouth of the Segura River, the beautiful harbor of Guardamar del Segura is surrounded by many dunes.
You can take a nice walk here. There is also a fish market where you can buy fresh fish.
In the harbor you will find a restaurant and bar where you can eat and drink something cozy after a walk.
The beach is very extensive and consists of fine sand.
This beach is the closest to the city center, so it is the ideal place to go if you like to visit the shops or the market of Guardamar.
Guardamar is the ideal place for water sports such as sailing, windsurfing, kayaking or jet skiing.
The shallow waters are also ideal for snorkeling.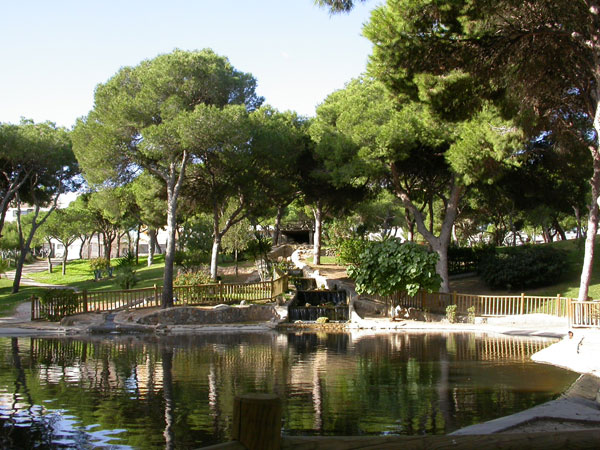 Close to the beach is the beautiful Reina Sofia park.
This beautiful park has beautiful walking trails, fountains and ponds. In the park you can see different animals.
It is home to peacocks, squirrels, ducks, turtles and many birds. It is very pleasant to walk in the park.
Children can also let off steam on the playground with swings and slides.
The park is perfect to refresh yourself on a warm summer day and enjoy the peaceful surroundings.
There is also a café where you can enjoy lunch or bring a picnic to eat in the park.
Next to the Reina Sofia park you will find another very large park, namely the park Alfonso XIII.
This beautiful park is located between the center of Guardamar del Segura and the sea.
Throughout the vast nature reserve there are beautifully landscaped hiking trails.
In summer you can enjoy a cool walk among the coniferous trees.
In short, a visit to Guardamar del Segura is definitely recommended for those who would like to enjoy a day of nature, the city and the beach.