Cartagena is located on the Mediterranean Sea in the province of Murcia on the Costa Calida.
The city is surrounded by five hills. Cartagena is a 30-minute drive from La Manga.


The port of Cartagena is very impressive. If you look carefully, you will see the sculpture of a whale's tail in the water.
If you are lucky, you can admire one of the large cruise ships that occasionally dock in port.
You can take a leisurely stroll on the boulevard or on the higher city wall.
Those who prefer to soak up some culture can visit the marine museum.
At the harbor you will also find the nearest beach 'Cala Cortina' where you can enjoy all facilities.
The city of Cartagena is definitely worth a visit.
The city not only has a very impressive harbor, but also beautiful art deco buildings.
It is very clean and there are many wide streets where you can enjoy the surroundings in peace.
There are also several parks where you can cool off on a hot summer day.
If you want to enjoy a nice view, you can visit the castle on the hill 'Castillo de la Concepción' on foot or via the lift.
Once at the top, you have a panoramic view of the city, the harbor and the Roman amphitheater.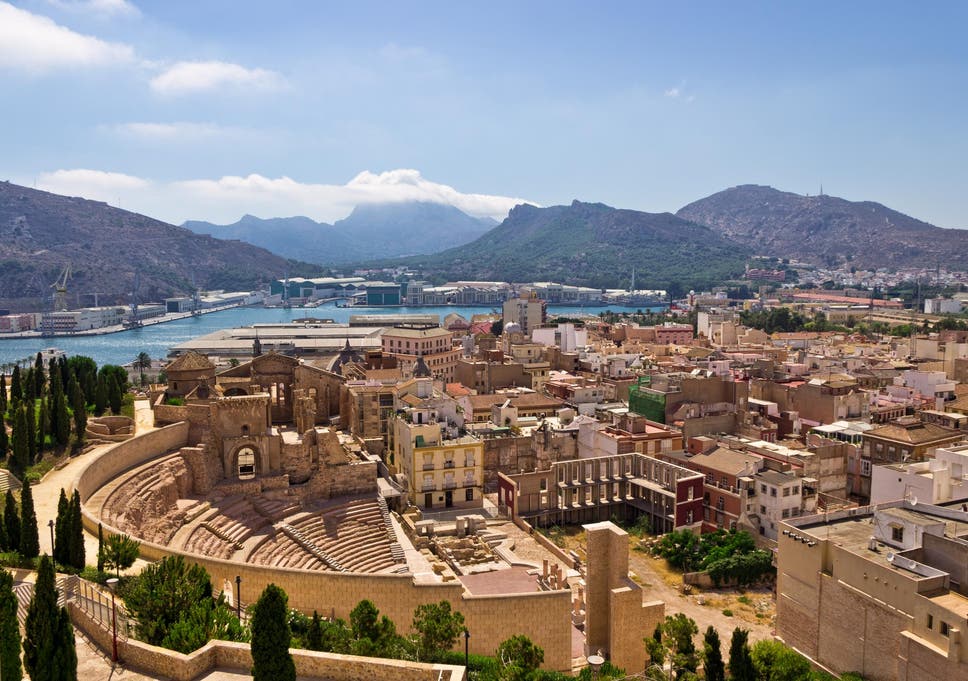 It is useful to bring a map of the city with the sights, which you can view here .
Those who don't like walking can take the tourist bus or Catamaran to discover the city.
More information can be found at: turismo.cartagena